JAYALGER'S WEEKLY BEAR TRAP
"Bethpage is an incredibly difficult golf course, it's hard to even think that it's a public golf course sometimes," Brooks Koepka
PREVIEW AND PICKS FOR THE PGA CHAMPIONSHIP 2019
The Course - Bethpage Black
Welcome to the second major of the PGA season. With the change of schedule, the PGA Championship is now in May compared to last year when it was play in the heat and humidity of August. We are now in Farmingdale, NY about an hour away from downtown Manhattan out on Long Island. Originally designed by A.W. Tillinghast and Joseph H. Burbeck in 1936, this public course measures 7,468 yards with four par 3s and two par 5s.
Hole breakdown is as follows:
| | |
| --- | --- |
| Par 3 | 4 |
| Par 4 <400 | 1 |
| Par 4 400-450 | 4 |
| Par 4 450-500 | 4 |
| Par 4 >500 | 3 |
| Par 5 | 2 |
| Total | 18 |
Course Data (2016 Barclays)
Course Data by Par (2016 Barclays)
Course Stats
Par 70
7,468 yards
Architect(s) - Joseph H. Burbeck, A.W. Tillinghast (1936), Rees Jones - Restoration (1997-2017)
Greens - 5400 sq. ft. (Smaller than average ), Poa (Stimpmeter - 12.5, fast)
Tees, Fairways - Ryegrass/Poa
Rough - Ryegrass/Bluegrass. Usually tall and penal
Difficulty (+0.749 RTP, Ranked 12th of 50 courses played in 2016, The Barclays), difficult; +0.718 RTP, Ranked 15th of 49 courses played in 2012, The Barclays), difficult
Sand Bunkers - a lot (75+) deep and protecting all the holes
1 water hazard (Hole 8, par 3)
Hole 7 is played as a par 5 for the public. Will play as a long par 4 for the PGA Championship
Recent course quotes

February 2019, Brooks Koepka. "It's a tight golf course. The fairways are relatively tight, and they've got some turn to them. So you've really got to pick and choose what you're going to hit off the tee. You don't always need driver. You've just got to be -- it's all about placement. … You know if you hit it in the rough, you know you're going to be struggling to make par."
May 2019, golf.com, PGA of America's Chief Championships Officer Kerry Haigh. "It is likely that the course will play more difficult in May than it would have in August due to the fact that the health of the grasses is significantly better in May."
May 2019, USAToday, Kerry Haigh. "We'll set up a good, strong, fair test of golf and see how the best players do. So much depends on the wind and the weather. If we have soft greens and no wind, I would expect and hope that everyone will score well. If we have 25 mile-an-hour wind and very firm greens, scoring won't be so good. It is what it is."
Brief Tournament Information
Full field event

All top 100 OWGR present in the field
69 international golfers are representing 27 countries
16 PGA Champions are in the field, including defending champion, Brooks Koepka

Field Strength - Strong
Standard cut of 70 plus ties.
Winners:

2018 Bellerive CC - Brooks Koepka (-16)
2017 Quail Hollow - Justin Thomas (-8)
2016 Baltusrol GC - Jimmy Walker (-14)
2015 Whistling Straits - Jason Day (-20)

Winners at Bethpage:

2016 Barclays - Patrick Reed (-9)
2012 Barclays - Nick Watney (-10)
2009 US Open - Lucas Glover (-4)
2002 US Open - Tiger Woods (-3)
DK Data 2018 (Bellerive)
Avg Cash Line (GPP - 432.01, AVR 8.64; Cash - 392.65, AVR 7.85)
Optimal LU - 626 DK Pts @ 49.9k (AVR 12.5)
Winning LUs

Qtr Jukebox - 572 DK Pts @ 49.8k (AVR 11.49)
75k Albatross ($12 Buy-in, SE) - 566.5 DK Pts @ 49.1k (AVR 11.54)
50k Dogleg ($33, SE) - 541.0 DK Pts @ 49.8k (AVR 10.86)
$5 SE Double Up - Cashline, 391.5 (AVR 7.83)
$5 ME Double Up - Cashline, 380.5 (AVR 7.61)
Video Highlights of Bethpage Black
Not going to reinvent the wheel. These two videos will give all you need to know about the course and how golfers will have to attack this course.
Brief hole-by-hole preview: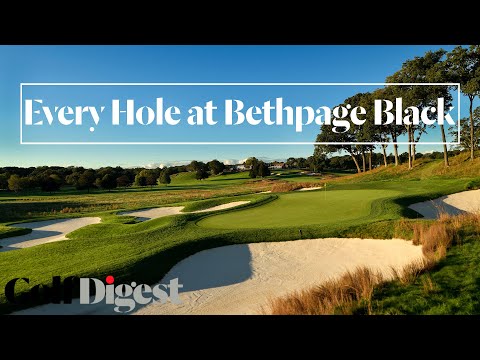 Detailed course information: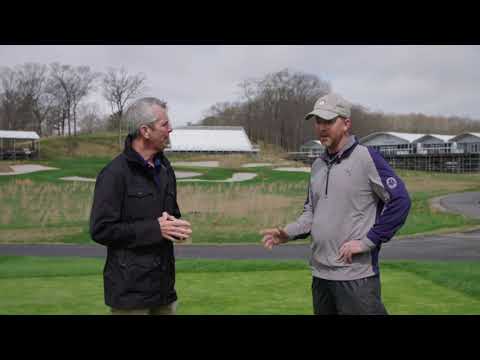 My Picks
DK - Above 10k
Rory McIlroy (DK $10900, FD $12100, Y $49, Odds 12/1)

- We have a strong field this week and all of the five golfers above 10k are worthy of a spot in your lineups. But if you are like me and primarily play single entries or 3-max, 5-max, you'll have to limit your player pool. If I'm going to use someone up here it will be Rory. He has 8 top 8s in nine starts in 2019 including a win at the Players. He has played Bethpage in 2012 and 2016 with a T24 and T31, respectively but is coming into this event even better than 2012 and 2016. He has the elite skills to navigate Bethpage and should contend come Sunday.
DK - 9k
Jason Day (DK $9000, FD $11300, Y $40, Odds 28/1)

- I'm staying on the Day train this week who has 4 top 8s in seven starts this year and only one MC. Like Rory, Day has played Bethpage in 2012 and 2016 finishing T24 and T4, respectively. He has the length off the tee we need this week but also excels T2G and scrambles and putts extremely well. He is always a WD risk with his health, but he is a great option with a cheap price for the quality of golfer.
DK - 8k
Matt Kuchar (DK $8700, FD $10100, Y $40, Odds 60/1)

- The FedExCup leader is nicely priced at near average salary and has not fallen off the rails yet. He's in the midst of a 14 made cut streak including two wins at the OHL and the Sony, and he had a runner up at the Heritage just a few weeks ago. He had a lackluster performance in 2012 and 2016, finishing T38 and T64 respectively but is playing much better coming into Bethpage this year. He is excellent T2G and is superb on approach with his irons which will be key at Bethpage. Kuchar is always a solid play for cash and might be a little lower owned than usual since we haven't seen him play in a few weeks.
Bubba Watson (DK $8000, FD $9700, Y $37, Odds 55/1)

- Bubba is coming to Bethpage in great form making 8 of nine cuts in 2019 including a five top 17s. The last time Bubba teed up was at the Masters where he finished T12. He has been playing very well from T2G and has been gaining strokes putting on average in his last 5 events. He has experience at Bethpage finishing T10 and T13 in 2012 and 2016 respectively. He is another golfer who may get a little overlooked with a very popular Garcia just $100 less.
DK - 7k and Under
Jason Kokrak (DK $7800, FD $9600, Y $34, Odds 80/1)

- After a poor performance at the Wells Fargo a few weeks ago, I'm jumping back on the Kokrak train and is in a good position for a nice rebound. He has missed a cut since last July and has 11 top 20 finishes including a runner up at the Valspar. He has a T7 in 2016, so we know he can finish well at Bethpage. He has the overall skills to do well again.
Jhonattan Vegas (DK $7100, FD $8400, Y $21, Odds 150/1)

- Vegas is coming into great form making 6 straight cuts with 3 top 16s. He has been excelling in all stroke gained categories even putting. He even has a T22 in 2016 and is playing even better coming into Bethpage this year compared to 2016. He can be a good low owned play to fill in with your studs.
Anyway, I hope that this helps you in your own process to select your golfers for this week. Please leave me any questions, comments, suggestions or any rants and touts you would like to discuss either here on Vicehood.com, on twitter @algertorr, or on DK/FD/FDR jayalger. Good luck this week!